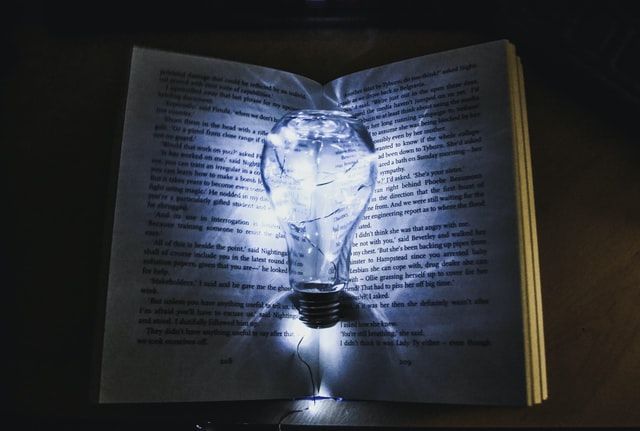 Introduction
This article is on Product Management and is based on my experience working with start-ups over the last few years. But, I would recommend all engineers to give it a read to understand the amount of effort that goes behind researching whether a product is really needed in the market or not, even, before it comes to the engineering team for productizing.
Evaluating your product idea against the market is essential as it'll help you determine whether to go ahead with the decision of productizing your idea.
This is a long article, but one that I have cherished writing since it is such an important step in the entire product management journey.
Product Opportunity Assessment
The product opportunity assessment involves the following steps and the product manager must ensure that every step is given the due importance and enough time is allocated to do a thorough analysis.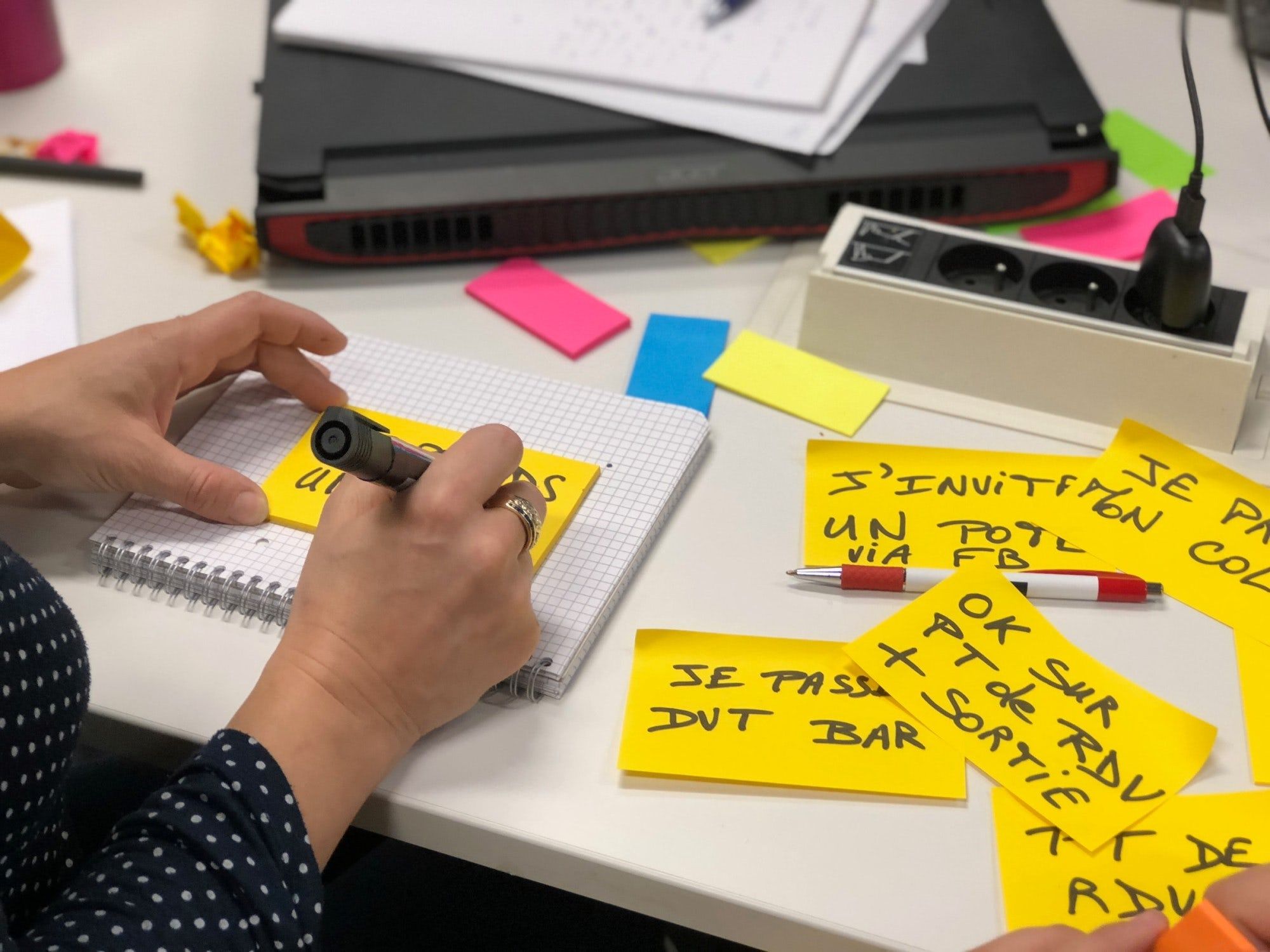 The steps involved in product idea assessment are as follows:
Validate your product idea.
Identify the target market.
Determine market size.
Perform competitor analysis.
Make a decision on productizing your idea.
Let us look at each of the steps in detail.
Validate your Product Idea
To validate your product idea, your main focus area should be on the problem you are trying to solve. Understand whether there's a need for your solution in the market.
Use the following framework to validate your product idea:
Who are your customers?
What are their use cases? Why should they use your product?
How well is your product doing for their use cases? Are there obvious weak spots?
What other features would improve those weak spots?
How could your product get more users?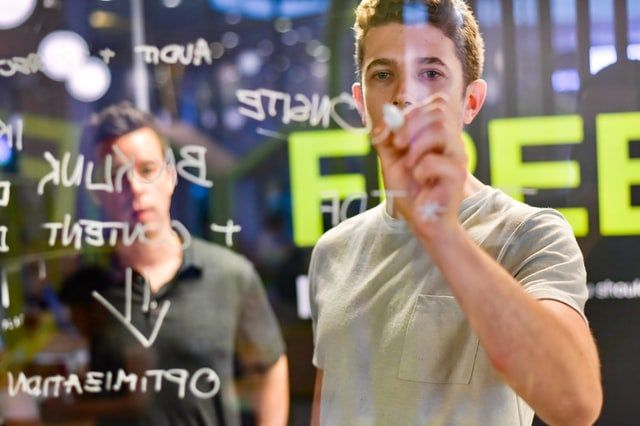 It is important to talk to several core target users and gather feedback on their pain points. Most often they would be talking about managing their existing problems through some sort of a workaround and usually, those are the ones your product should focus on.
Many of you might ask yourself, How do I know that I've talked to enough sets of users? A simple answer to that is after a certain point, the issues/problems/concerns, etc. start getting repetitive and there's nothing new added to the list of pain points. That's usually a very good indication that you've covered your core user group.
The following graph (inspired by Dean Olsen) gives an accurate illustration of how to segment the opportunities into the four quadrants as shown below: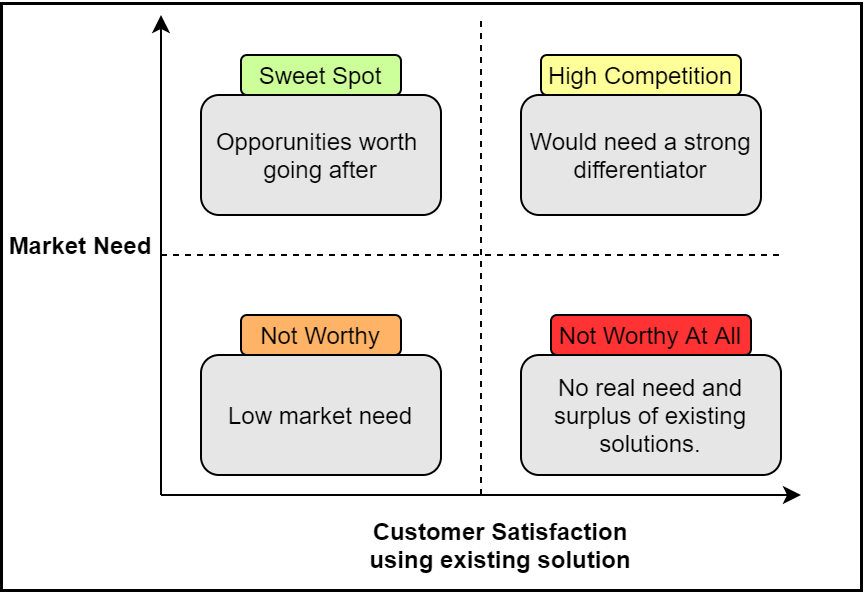 Identify the Target Market
The target market can be identified by segmenting your core users using various segmentation techniques as described here: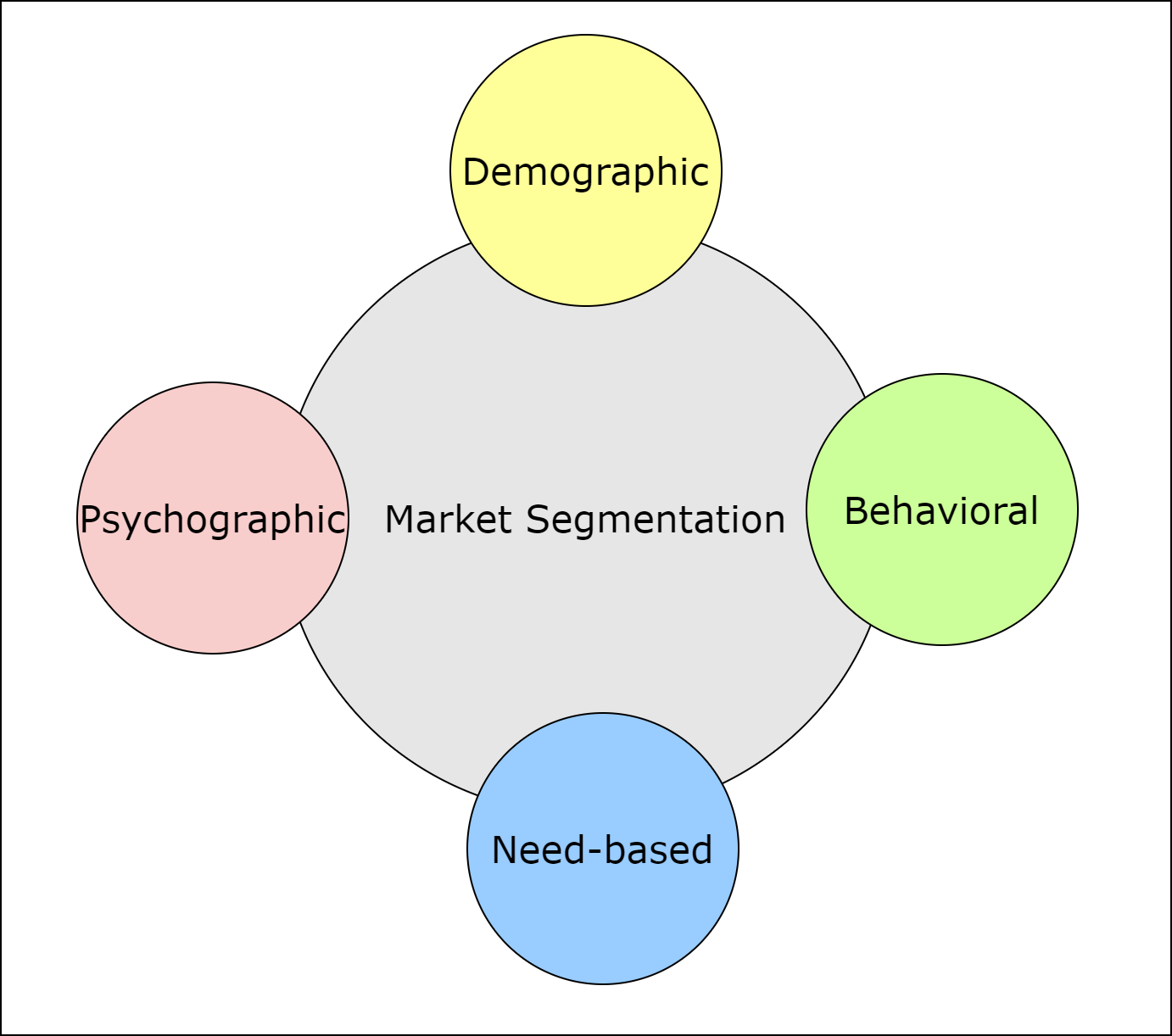 Demographic Segmentation
This segmentation technique is usually done based on various attributes such as age, gender, marital status, family size, income, etc.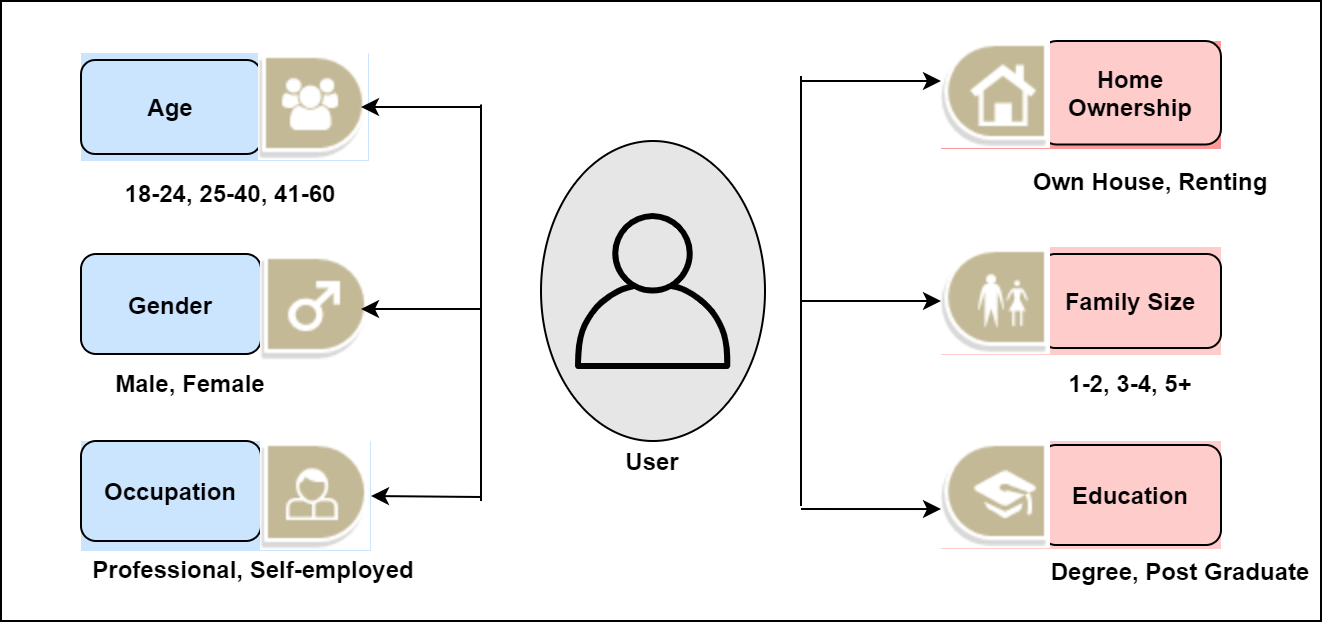 For example, If you are building an App for lending books for nursery kids, then your core user group would be women between the age of 25 - 45.
Behavioral Segmentation
This segmentation technique uses Pareto analysis to drill down and segment users based on the usage of an existing solution.

For example, users who use the App only during promotional offers vs. users who are regular users can provide insights into how to roll out incentives to convert the 'promotional' users to 'regular' users.
Psychographic Segmentation
This segmentation technique has gained huge popularity over recent years and it focuses on segmenting users based on their lifestyle choices, opinions, values, and interests.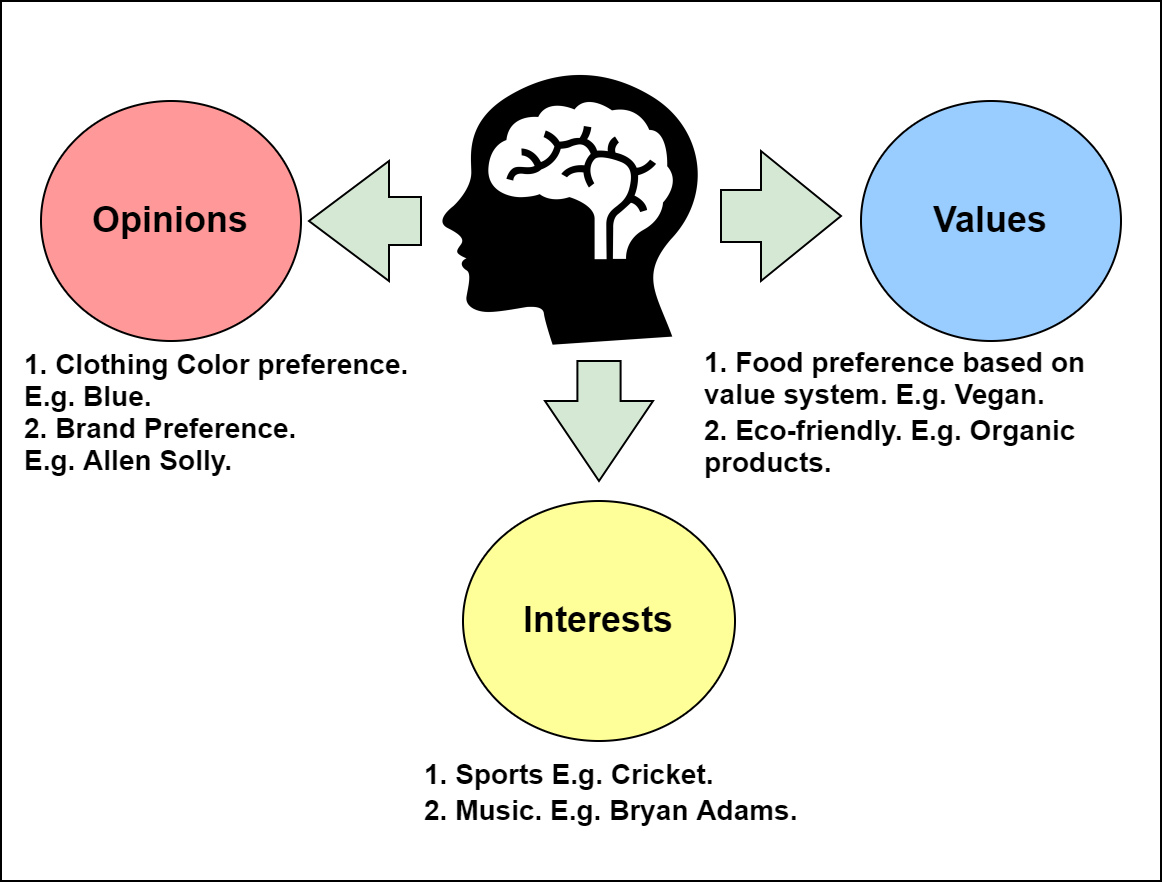 For example, while two kinds of users might have a common interest in reading books, one user might be a Harry Potter fan whereas the other might be a Lord of the Rings fan. This helps in applying marketing techniques based on the user's interests.
Need-based Segmentation
This segmentation technique uses conjoint analysis to segment the market by the unique needs of a customer. In other words, the segmentation is done purely on the unique needs of the customer and that is a great input for need-based marketing.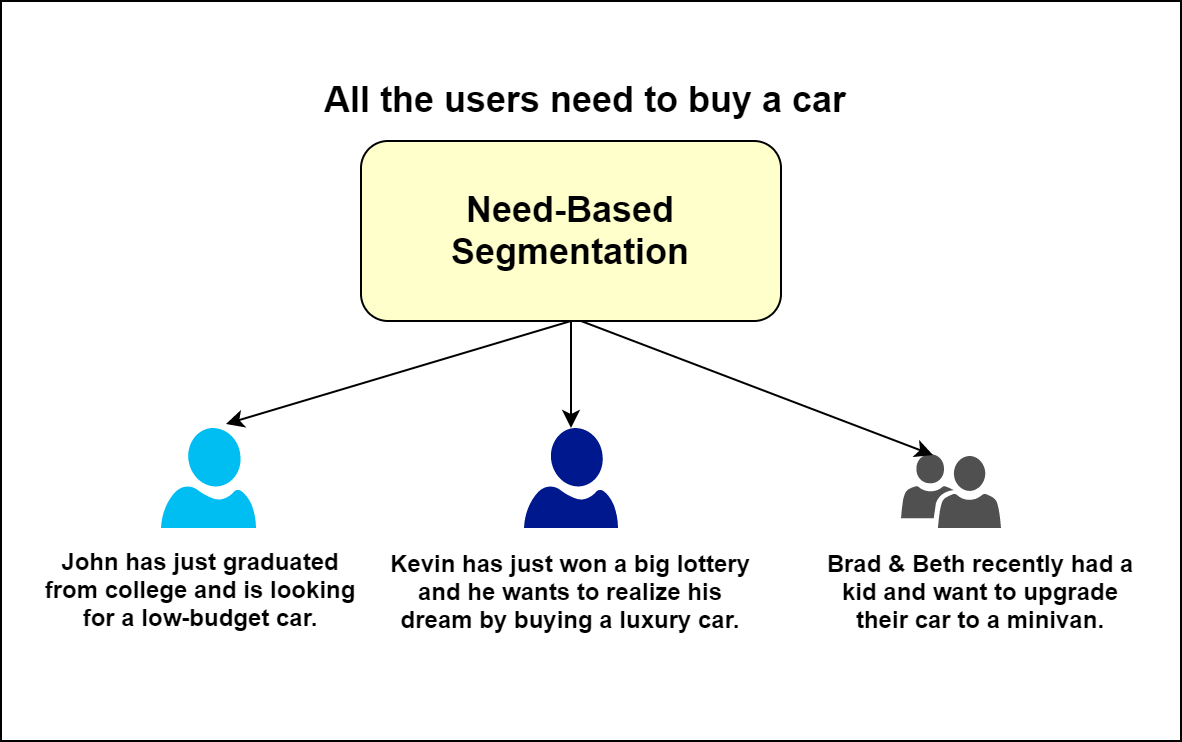 Determine the Market Size
Once you identify the target market, the next step is to determine the market size. This is required so that it helps you understand the competition in the market and helps you determine the likely ROI for your investment.
To determine market size:
Refer to published data. The only challenge though is that the data is often unavailable for the unorganized sector.
Analyze competitor sales data from financial filings or sources like Dun & Bradstreet.
Perform customer surveys to estimate the spending patterns and numbers.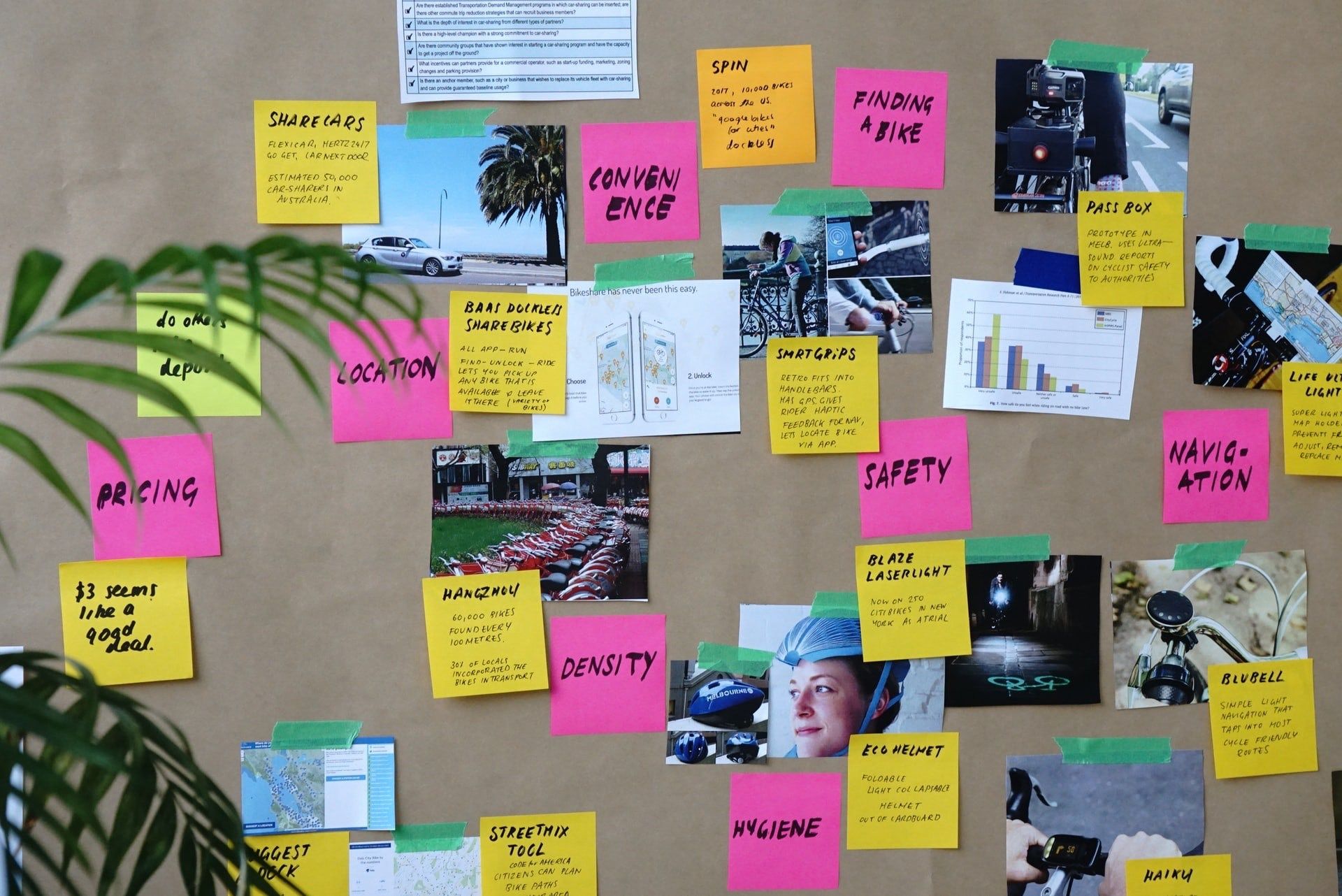 The standard practices prescribed above are often time-consuming or are very expensive. In such cases, one can use either the 'top-down' approach or the 'bottom-up' approach to round up the market size in volume or units.
Before we deep dive into these approaches, we should first understand what the terminologies 'base data' and 'relational data' mean.
Base Data - The Quantitative data from a published source or a previously conducted survey.
Relational Data - The Quantitative data links between the base data and the target market size.
Now, let's look at each approach with an example.
The top-down approach
The top-down approach considers using data from a broader spectrum (i.e. the total population in a region, number of production facilities, etc.) as our base data and then postulate relational data based on a fraction of the market of our interest.
The sample illustration shows the top-down approach to determining the market size for cigarettes.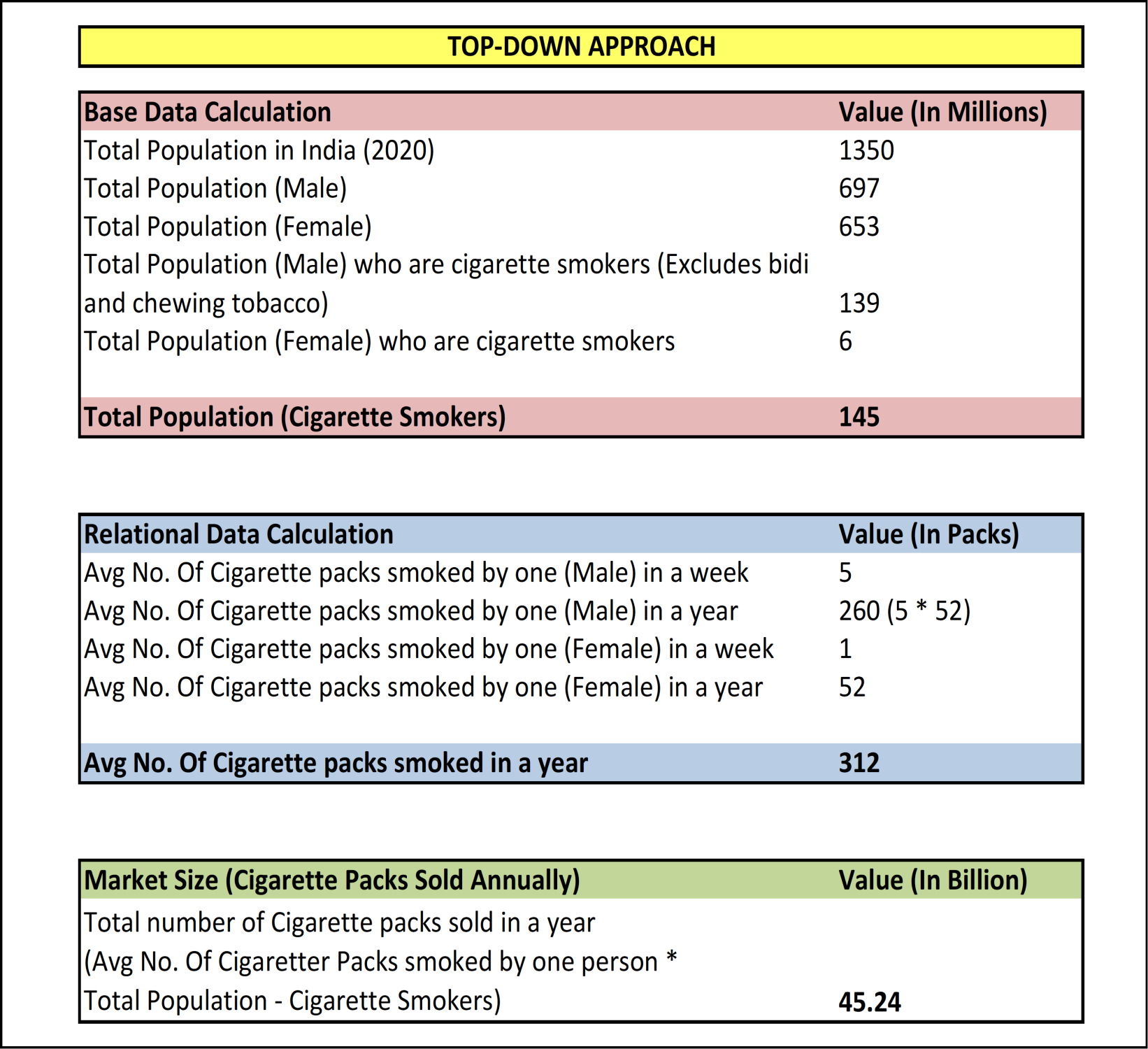 The Bottom-up approach
The bottom-up approach considers data from one data point as our base data and postulating the relational data based on the overall data of the market of our interest.
The sample illustration shows how to estimate the revenue of Domino's Pizza using the bottom-up approach.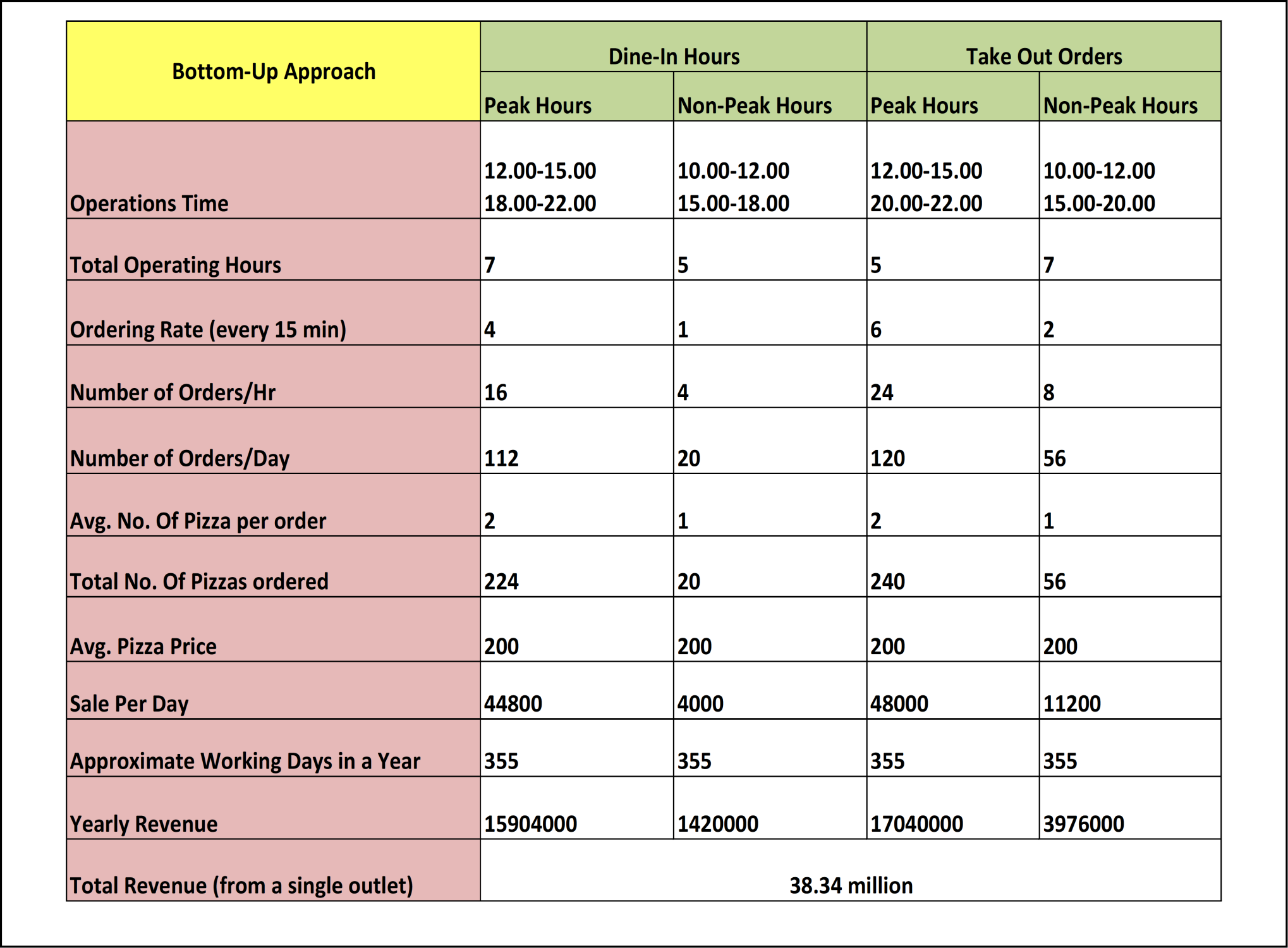 While it might appear that using the above-mentioned estimation techniques might not give exact results, in reality, the results will largely be accurate enough to base some decisions on.
Perform Competitor analysis
With the advent of the internet, knowing your competition has only gotten that much simpler. However, the trick lies in the ability to gather useful data from various sources on the web.
I've listed a few methodologies and sources through which you can perform competitor analysis.
Google Search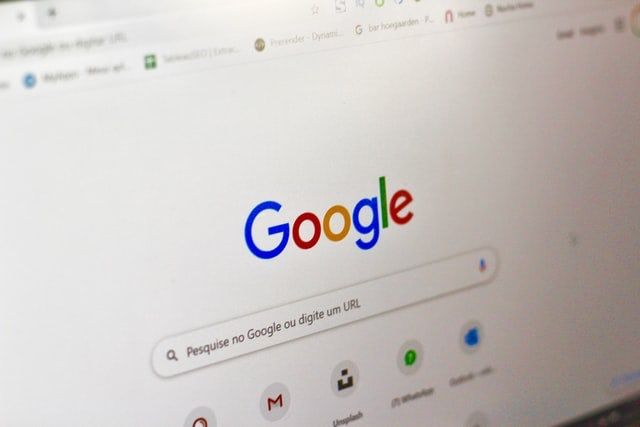 By using effective keyword search techniques, you can find out a lot of information from a simple google search.
However, you might need to collate this information for further analysis.
Product Hunt
Product Hunt is probably one of the most sought out websites amongst Product Managers and technologists alike. A simple search for keywords lists all the possible similar solutions or products that exist in the market.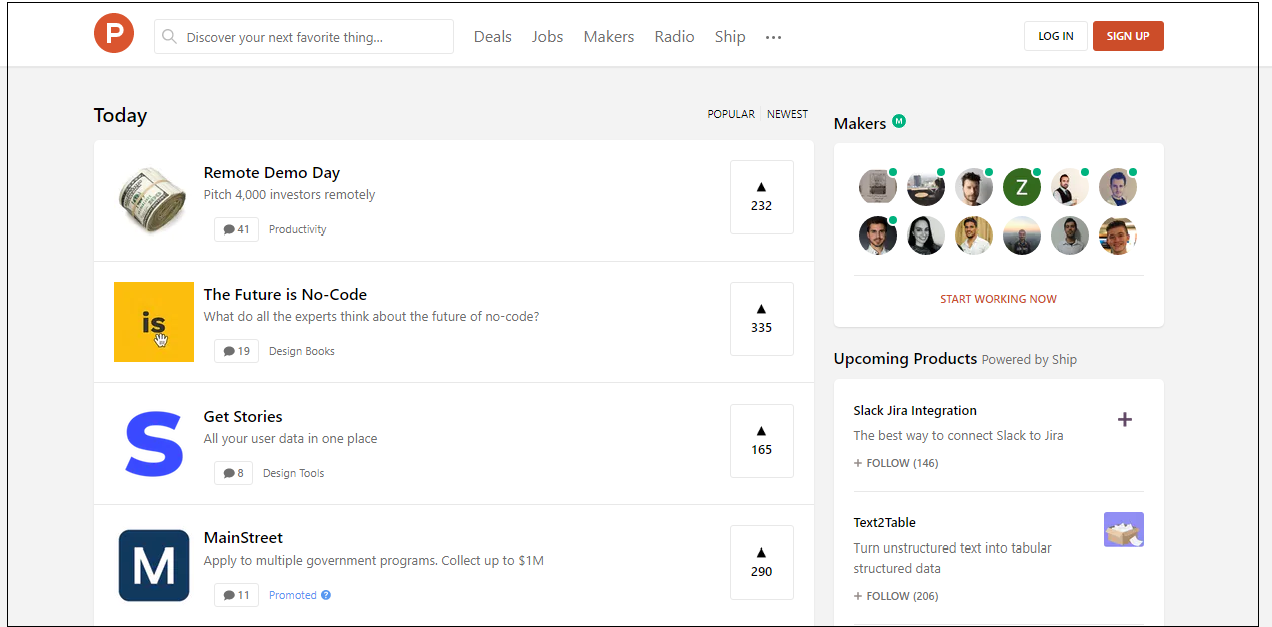 AlternativeTo
This website is probably the only one of it's kind. It's very unique and provides a list of alternative software to the ones which we already know. You'll be amazed at the number of other possibilities that exist to the ones we use constantly.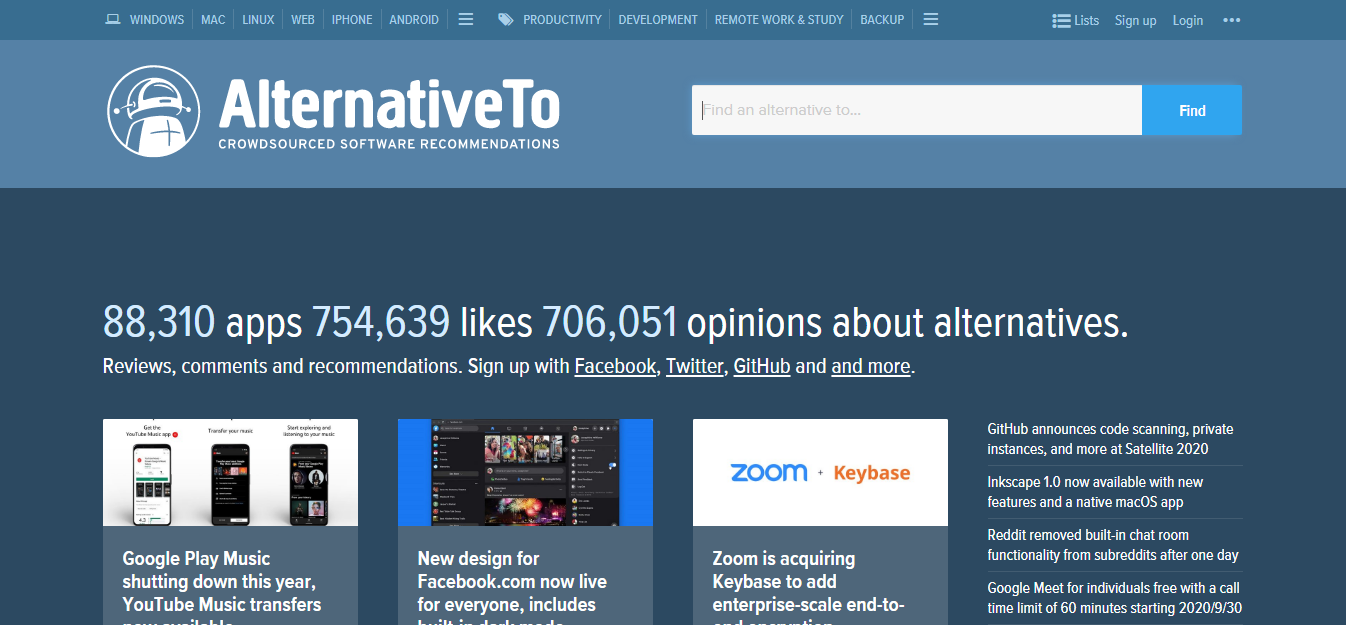 Crunchbase
Crunchbase provides detailed information about various companies such as the year it was founded, funding type, last funding amount, stage of start-up (seed/series-A/series-B), investors, etc.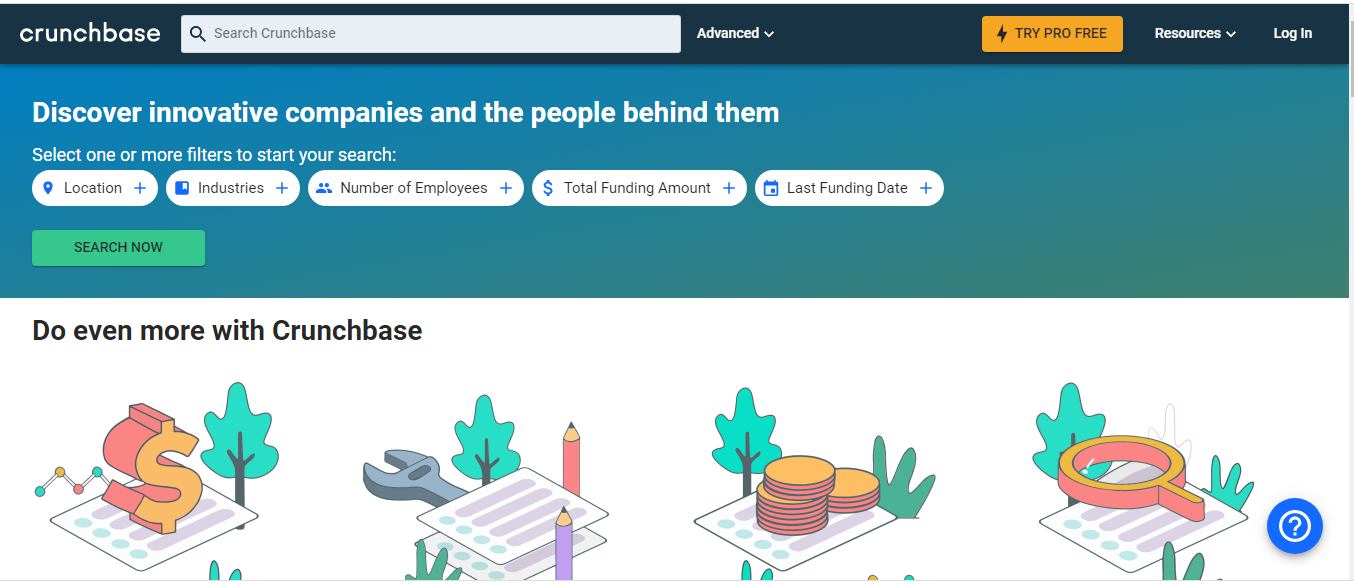 Capterra
Capterra provides comprehensive information on products focused on business and has over 700+ categories. You can use this site to get a detailed review of the company profile, reviews, product features, and pricing.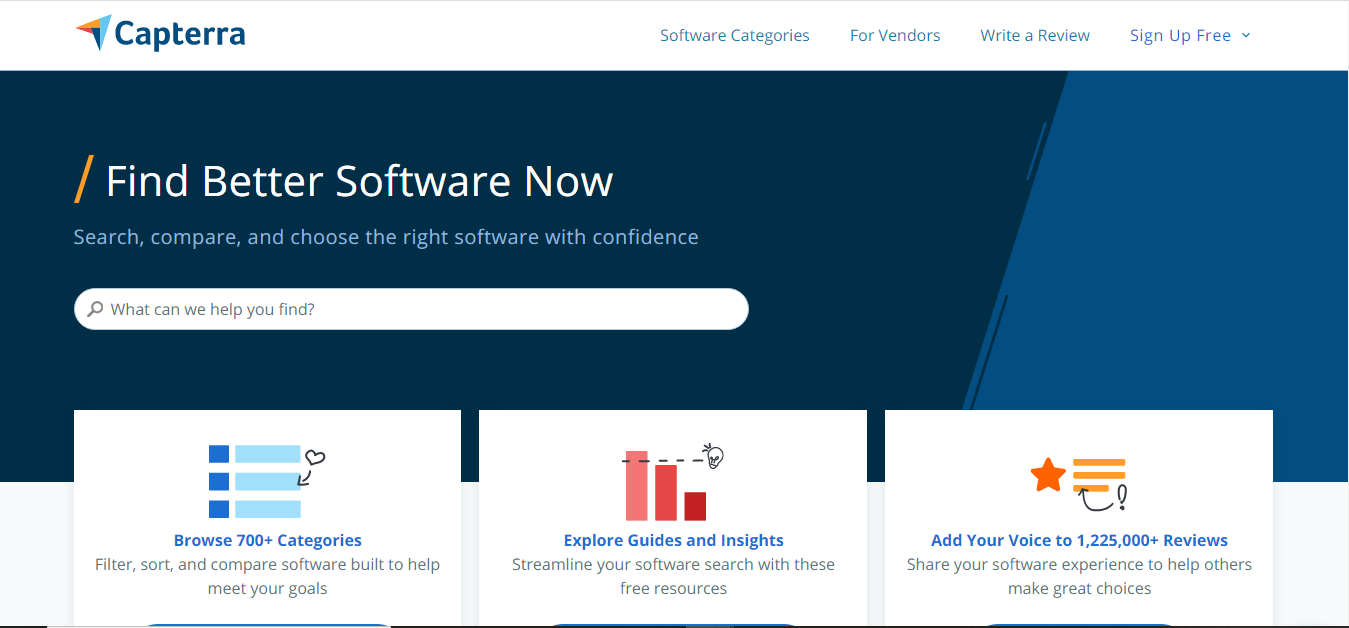 Similarweb
This site helps you provide information about traffic and traffic-acquisition strategies. Using Similarweb, you can determine how the competing companies are acquiring an audience and what are the typical touch-points of your audience to help you discover ways of tapping into your target market.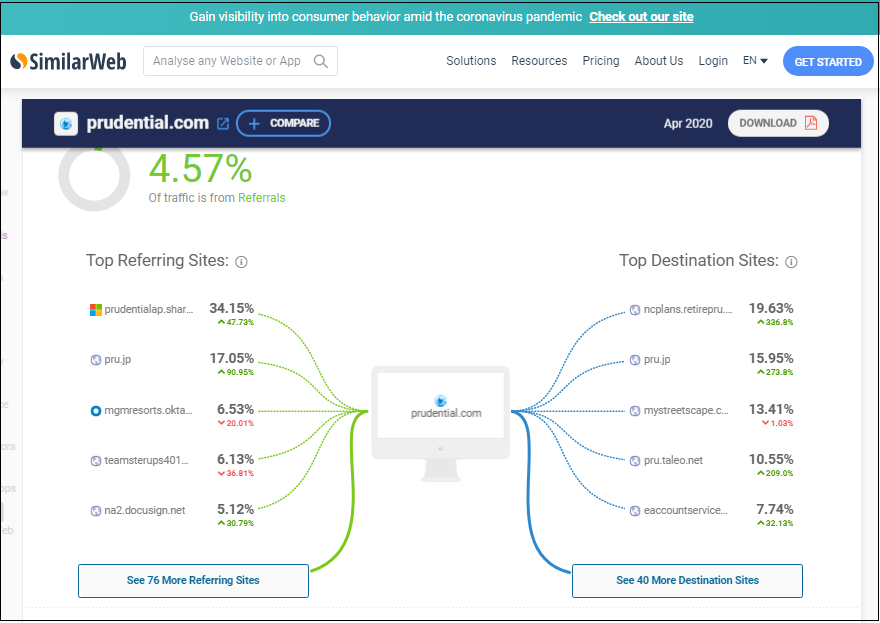 Now that you have data from various sources, you'll need to collate them in a spreadsheet to understand them. You must specifically give attention to the areas where users have pointed out issues with the competitor's products. Those areas become your product's focus areas to be the differentiator.
While it is OK to have a product similar to the competition, your product essentially should have a variance of a minimum of 25% in terms of features and must ensure that it should distinctly be better than the existing solutions.
Decide Go/No-Go
Once we are through with all the steps mentioned above and collect the required data from various sources listed above, we should put them together in an RWW matrix (Source) that'll help us decide on whether to pursue the opportunity or not.

Conclusion
To summarize, using the above framework, provides a way to validate your product idea with the market before pursuing it.
Often, people do not invest enough time researching each of the steps and end up making products that are not needed in the market or face difficulties marketing the product.
I hope you have enjoyed this article. Do let me know your feedback and you can connect with me on Twitter @skaytech.